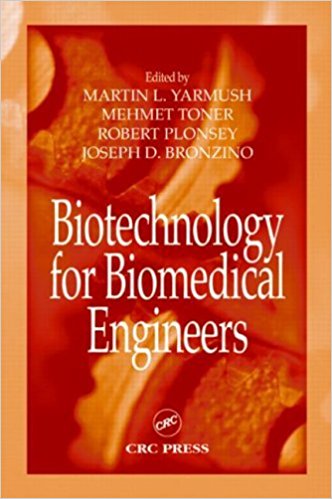 Biotechnology for Biomedical Engineers
Mehmet Toner
Yayınevinden satın almak için tıklayınız.
Features
Covers aspects of biotechnology specifically relevant to biomedical engineers
Contains an overview of the human physiologic systems
Includes coverage of antisense technology with emphasis on basic techniques and potential applications to AIDS and cancer
Identifies the computational, chemical, and machine tools that are being developed and refined for genome analysis
Summary
With the advent of recombinant DNA technology, monoclonal antibody technology, and new technologies for studying and handling cells and tissues, the field of biotechnology has undergone a tremendous resurgence in a wide range of applications pertinent to industry, medicine, and science in general. A volume in the Principles and Applications in Engineering series, Biotechnology for Biomedical Engineers covers the topics in biotechnology of interest to the practicing biomedical engineer. Topics include protein engineering, monoclonal antibody production, applications of nucleic acid chemistry, antisense technology, applied virology, cell structure and function, and more.
Yılı: 2003
Yayınevi: CRC Press
ISBN: 9780849318115
Sayfa Sayısı: 232
*CRC Press WEB Sitesi'nden alınmıştır.