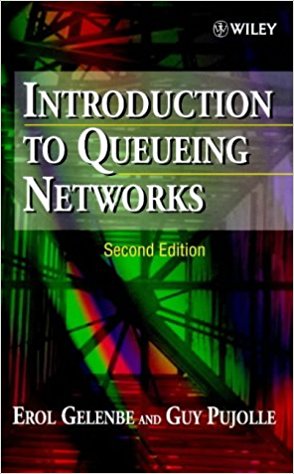 Introduction to Queueing Networks 2nd Edition
Erol Gelenbe
Satın almak için tıklayınız.
Introduction to Queueing Networks Second Edition Erol Gelenbe, Duke University, North Carolina, USA and Guy Pujolle, University of Versailles, France With new concepts emerging in recent literature, this is a timely update to a highly successful and well established first edition. Queueing networks are particularly important as digital communications continue to grow; this text provides a through and comprehensive introduction to the concept of applying mathematical queueing network theory to data communications. New additions:
* G-nets, i.e. generalized (or "Gelenbe") queueing networks which allow the analysis of on-line network control functions such as traffic re-routing,
* discrete time queueing networks with application to ATM networks
As leading authorities in this area, the authors' focus on the practical approach where aspects of queueing theory are applied directly to communications systems and networks. Included is a series of exercises and examples at the end of each chapter as well as a fully annotated bibliography. This book is of particular interest to communications and computer engineers and is essential reading for network. managers and administrators. It will also benefit students and researchers in the area of networks, as well as Web server administrators and personal computer users.
Yılı: 1998
Yayınevi:
ISBN: 9780471962946
Sayfa Sayısı: 258
*Amazon WEB Sitesi'nden alınmıştır.