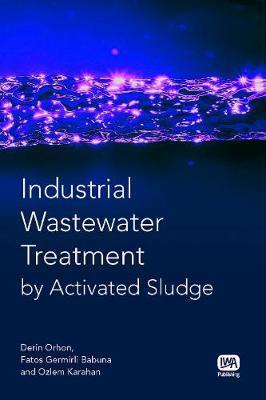 Industrial Wastewater Treatment by Activated Sludge
Derin Orhon, Fatoş Germirli Babuna,Özlem Karahan.
Yayınevinden satın almak için tıklayınız.
Industrial pollution is still a major concern and despite its significance, sound and systematic pollution control efforts are very poorly documented. The character and treatability of industrial wastewaters is highly variable and specific for each industrial activity. Biological treatment with activated sludge is the appropriate technology for industrial wastewaters from several major industrial sectors. Industrial Wastewater Treatment by Activated Sludge deals with the activated sludge treatment of industrial wastewaters by considering conceptual frameworks, methodologies and case studies, in a stepwise manner.
The issues related to activated sludge treatment, such as biodegradability based characterization, modeling, assessment of stoichiometric and kinetic parameters and design, as well as the issues of industrial pollution control, e.g. in-plant control, effect of pretreatment, etc. are combined in a way to provide a comprehensive and information-rich view to the reader. By doing so, the book supplies an up-to-date reference for industrial wastewater experts and both graduate and undergraduate students.
Industrial Wastewater Treatment by Activated Sludge provides a roadmap, describing the methodologies for the treatment of industrial wastewaters from several major sectors, based on a solid theoretical background. Up to now although valuable separate efforts both on activated sludge and industrial wastewater treatment have been presented, an integrated approach that is crucial to practice has not been available. This gap is filled by this book.
Also available as part of your Water Inteligence Online subscription
Yılı: 2005
Yayınevi: IWA Publishing
ISBN: 9781843391449
Sayfa Sayısı: 400
*IWA Publishing WEB Sitesi'nden alınmıştır.