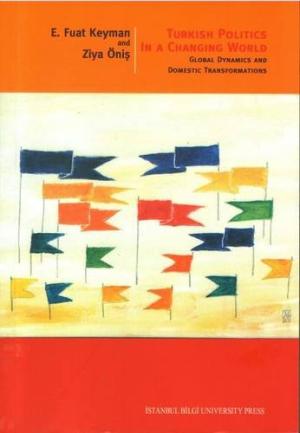 Turkish Politics In A Changing World
Fuat Keyman
Baskısı tükenmiştir.
Much of the serious and scholarly contributions to the study of Turkish politics have tended to focus more on domestic pressures and actors as the fundamental driving forces in Turkish politics. There is much to learn from these studies concerning Turkish politics and its underlying dynamics. Yet, at the same time, there is a need to re-think Turkish politics at a time when global and regional influences assume increasing importance, making it progressively more difficult to separate domestic politics from international politics and internal from external actors. At a time when "outside" becomes "inside", a major effort needs to be made to analyze Turkish politics both theoretically and historically by paying attention to the interplay of global dynamics and domestic transformations. This way of approaching Turkish politics also enables us to go beyond binary oppositions and providing an understanding of Turkish politics that explicitly takes into account the interactions of the global, regional, national and local forces and processes.
Yılı: 2007
Yayınevi: İstanbul Bilgi Üniversitesi Yayınları
ISBN: 6053990055
Genişlik: 16
Yükseklik: 23
Sayfa Sayısı: 342
*İstanbul Bilgi Üniversitesi Yayınları WEB Sitesi'nden alınmıştır.